Privacy Policy
All on Board's Privacy Policy
The protection of your private data is most important to us. Here, we explain how we collect, store and use your data.
Collection of data
Our homepage can be used without having to give up your anonymity. Only when sending a request to us, we'll ask you for your personal details such as name, address etc. These personal details are only collected if you agree to send them to us.
Use of data
Your personal data will be stored in our private database. We use your data to personally consult you and send you offers and information about our services, e.g. our newsletter. Your personal data is not passed on to third parties.
Access to your data
We are happy to give you information about the data we have stored about you. If you would like to delete, correct or update your data, please send an email to info@allonboard.de.
All on Board
All on Board GbR
Friedrichstr. 68
10117 Berlin
Tel: +49 162 6618142
info@allonboard.de
www.allonboard.de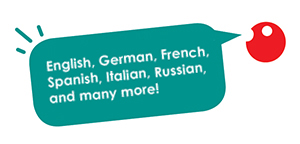 Reference:
"All members fit together and it´s a very cool atmosphere. We laugh a lot and noone´s ashamed, if they make mistakes."
Course participant from Brands4Friends